Razer Piranha Review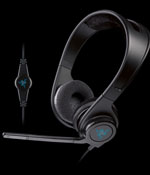 Manufacturer:
Razer
Product:
Piranha Gaming Communicator
Platform:
PC/CD/DVD/MP3
Official Site:
http://www.razerzone.com/...
Reviewer:
Scott Smith (poog)
A headset is an important tool in a gamer's arsenal; what started as a luxury for the rich and/or serious gamers has turned more mainstream. I remember the first Sennheiser headset I bought (designed for DJ's I forget the model number) many moons ago when I was playing Counter Strike, the difference in comfort and quality they provided astounded me.
Today the offerings available to gamers is envious, the gaming industry has grown dramatically and along with it accessories for all types of gamer (both serious and casual). With the popularity of Voice over IP (VoIP) communication software now; being able to comfortable listen and communicate with your online friends is just as important if not more so than sound quality.
Technical data
Headphones
Frequency response
18 – 22,000 Hz
Impedance
32 ohms
SPL
(@1kHz, 1Vrms) 114dB
Cable length
3 m / 10 ft
Microphone
Frequency response
80 - 15000 Hz
Pick-up pattern
Uni-directional
Sensitivity
(@1kHz, 1V/Pa) -38dB
Impedance
~2 kOhms

Features
True-to-life audio quality with superior clarity and bass
Adjustable, noise-filtering microphone for clearer in-game communication
Comfortable, ergonomic and adjustable earphones suitable for prolonged use
In-line remote control with convenient volume and microphone muting adjustments
Single-sided cable for hassle-free usage
Durable braided fiber cable protection
Internet telephony compatible
Compatible with most major operating systems
Usable with CD, DVD and digital audio players (via 3.5mm minijack)
This brings me on to the headphones in question, Razer's Piranha Gaming Communicator. Razer are a well established gaming peripherals manufacturer most notable for their mice. If you were to ask a gamer who they thought was the most notable company within this area it would probably be Steel Series but Razer would come in a close second.
The initial reaction to the packaging is a pleasant one; its design is very stylish and oozes quality. The box and the cardboard inside almost feel German in build quality, a rather strange comparison to make I know but it's hard to describe, it just looks and feels extremely well made.
Some of this joy does dissipate quickly though, unpacking the headset is an absolute nightmare. The wiring is wrapped around the plastic holder resulting in a puzzle solving mini game to release the headset, slightly infuriating but achievable. Once out of its box the headset does look a little disappointing. The product looks sturdy and well made and the shielded wiring is very cool (and useful for stopping little nicks I'm sure) but it doesn't quite catch your attention visually. With the USB connection plugged in a very bright blue LED shines through a design on the side of the earpieces and the volume control, it doesn't look bad but is a bit "boy racer" for my liking and completely useless.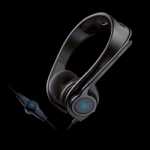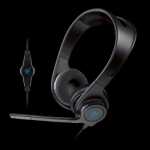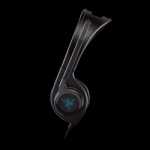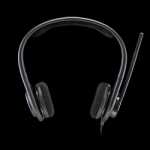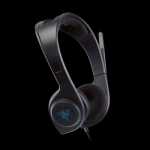 Comfort wise the headset is OK; the earpieces are of the small variety, the type that sits on your ear rather than over it. This does seem to be the trend for gaming headsets although personally I prefer closed ear ones, my ears are a strange shape and don't agree with this type particularly. They are reasonably comfortable but after prolonged periods I struggled but this was after several hours (3/4+) and again I stress this could well be down to my strange ears. The microphone sits well and is easily adjustable, more than adequate in this department.
I'm no expert on sound quality, at least not to the extent you see by AV enthusiasts, but from what I could tell the sound seemed excellent. The bass for a small headset is exceptional and everything seems very clear (obviously pending the audio quality of the sounds being listened to). From what my friends tell me the microphone performs very well as well. A significant improvement was noted by many compared to the desktop microphone I was using prior.
Unfortunately I do have a minor gripe with the product, its volume control box. At first I was quite enthused by the inclusion of such a device, I've always found them to be really handy for on the fly volume control. However the one which comes with the Piranha is nothing short of terrible. I've lost count the amount of times I've accidently caught the microphone mute button and wondered for over an hour why no one was responding to me. It's far too flimsy and the slightest catch can put it in mute. Another problem which doesn't help this matter is the lack of markings, both the volume control wheel and the mute switch have no indication on them as to which is which. That is you've no idea which way to slide the mute switch to mute/un mute or which way to move the volume wheel to turn it up/down.
Summary
As you might expect the Piranha is no cheap solution to your headset needs but at £46.99 inc. VAT it's not overly expensive either, there are much cheaper headsets out there, although as with most things you do get what you pay for. The headset performs well, the build quality is definitely there and the sound from both the earpieces and the microphone is top notch. Besides its minor flaws the headset is well worth the money and Razer deserve their place among the gaming peripheral kings. I would most definitely say the Piranha is good value for money if you are looking for a mid range headset.
Good stuff
Good build quality
Excellent sound
Good bass for a headset
Cool wire shielding
Good value
Not so good stuff
Not great visually
Terribly designed volume control
Uncomfortable if you have weird ears ;)

More about Razer
||
Comments!