Resident Evil 4
About

News

Updates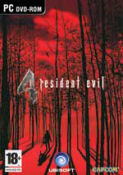 Why not
subscribe for updates
and get an email when any news is added on this subject?
Release Date:
Autumn 2006
Publishers Description:
As U.S. agent Leon Kennedy looks into the abduction of the President's daughter, his investigation leads to a mysterious location in Europe. Encountering unimaginable horrors, he must find out what is behind the terror.
This game sees the return of Leon Kennedy, last seen in Resident Evil 2 and totally revolutionises the genre invented by its predecessors, with the addition of features like a point and shoot mechanic, allowing accurate aiming and a camera which follows, an action button to perform a series of explosive moves and completely new and never before seen enemies that are quicker, clever and more menacing than ever before. Finally the acclaimed Resident Evil 4 hits the PC.
Features:
• Experience the thrill-a-minute Resident Evil 4! Now the smash hit, award-winning game delivers exciting new gameplay and bonus features:
- NEW chapters - play as Ada Wong in "Separate Ways," 5 terrifying, adrenaline-pumping missions that reveal additional horrific surprise
-NEW weapons, including the P.R.L.412 laser cannon and the Gunpowder Bowgun
-NEW unlockable costumes for Leon and Ashley
• Unsurpassed visuals with breathtaking 3D graphics and effects.
• Fast-paced, edge-of-your-seat action.
• New gameplay mechanics -- behind-the-back camera perspective & hit zone aiming system.
---
Topic Subscription
Registered users can 'subscribe' to this group and receive an email whenever a news article is added that contains the tag 'Resident Evil 4'.
This functionality is pretty much the same as watching a forum thread and can be disabled at any time.
---