Borderlands 2 Review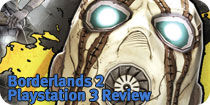 Some of the tasks are run-of-the-mill challenges like 'go here, collect this', while others prove quite a challenge, requiring teamwork and careful planning. The game never takes itself too seriously, however, and one of the missions demonstrates this in its title: "Go shoot this guy in the face".

More about Borderlands 2
Why not register and have your say?